News: Porsche 918 Spyder Prototype
The Porsche 918 Spyder prototypes are here with us….
Sporting a black-and-white livery scheme that pays homage to the 917 racers of old
Production will start 'in a little over a year' and buyers of the 500 horsepower 918 Spyder powered by a 4.0-liter V8 engine and two electric motors can look forward to taking possession of the first examples by the end of 2013 for only $845,000 per model.
The 918 will be able to propel itself with electric power at speeds of up to 94 mph, take a mere 3.1-second for a 0-60 sprint and reach top speed of 199 mph.
Story Courtesy Autoblog
Thanks for reading through. Hit the share buttons below if you liked the post…
Disclaimer: Pictures appearing on this blog are copyrighted to the photographers and the sites indicated. Kindly refrain from using them for editorial purposes (not unless they are copyright free).
Like our Facebook page or follow me on Twitter.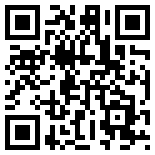 Related articles