Muddin
Anyone who knows me knows that it takes a crisis for me to leave the house on Sunday…
It's usually my day to rest, no blogging, meetings or dates… not unless KPLC strikes.
Last Sunday I happened to be up when Amaan called to ask if I'd like to go to test the team's Rhino Charge Classic Range Rover and since no one turns down a ride in a V8, I was out of bed, into the shower and out of the house…
I met up with him, his bro Alykhan, Autocross New Kid On the block- AmaanRaj, The seriously insane Calvin DeSouza, Amaan Kassam and the strip Joint owner Lionel 'Seagal' for a day of testing, muddin, play& Koroga at the EA Portland Quarry…
Here are some Pics and Videos I took with my Nokia N9….
See more pictures below
Thanks for reading through. Hit the share buttons below if you liked the post…
Disclaimer: Pictures appearing on this blog are copyrighted to the photographers and the sites indicated. Kindly refrain from using them for editorial purposes (not unless they are copyright free).
Like our Facebook page or follow me on Twitter.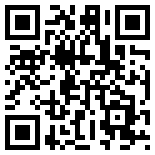 Tags:
"Jeep (Automobile Make)"
,
"Willys Jeep"
,
100 SERIES
,
4X4
,
80 Series
,
amaan
,
Amaanraj
,
AthiRiver Quarry
,
Autos
,
Calvin De Souza
,
Copyright
,
Copyright-free
,
diesel
,
facebook
,
Facebook features
,
kenya motorsport blogs
,
Land Rover
,
Lexus V8
,
Lionel
,
Lukenya Motorcross
,
Makes and Models
,
Motec
,
mud
,
Mud bogging
,
naftali thaithi
,
nafterli
,
nafterli's car world
,
nafterli's world
,
nafterli.com
,
offroad
,
Online Communities
,
Range Rover
,
Range Rover Classic V8
,
Range Rover Evoque
,
Recreation
,
Rover
,
Shopping
,
Social Networking
,
Toyota
,
Twitter