Bike: Vilner Predator
Introducing the Vilner Predator
The machine built for a wealthy Russian businessman was at one time a BMW F800R
In the hands of Vilner, it received a complete aesthetic redesign with plenty of components hewn from carbon fiber.

What isn't stitched from composite is coated in chrome and the bike was shortened by almost 10 inches.
Vilner also ditched the dual saddle for a single seat variant and remade the headlight array.
Red LEDs replaced the standard bulbs, and a set of repurposed BMW Z4 turning indicators are now part of the action.

Vilner also threw in a new, hand-built exhaust system.
Story by Autoblog
Thanks for reading through. Hit the share buttons below if you liked the post…
Disclaimer: Pictures appearing on this blog are copyrighted to the photographers and the sites indicated. Kindly refrain from using them for editorial purposes (not unless they are copyright free).
Like our Facebook page or follow me on Twitter.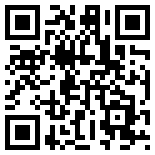 Related articles