Rumor mill: VW F1 entry
The rumor mill is rife! The Germans want to try their charm in Formula One.
Volkswagen executives made several public declarations hinting participating in Formula 1 'in one capacity or another'.
The company's new motorsport chief, Jost Capito who recently joined VW from after leaving his position as head of racing and performance vehicles for Ford is however focused on Volkswagen's new entry in the World Rally Championship.
Autoblog sum up the rumors aptly, 'That may not mean, however, that the possibility of F1 participation is off the table for one of the group's other brands, which include Audi, Seat, Skoda, Bentley, Bugatti and Lamborghini.'
Story Courtesy Autoblog
Picture by Pistonheads
Thanks for reading through. Hit the share buttons below if you liked the post…
Disclaimer: Pictures appearing on this blog are copyrighted to the photographers and the sites indicated. Kindly refrain from using them for editorial purposes (not unless they are copyright free).
Like our Facebook page or follow me on Twitter.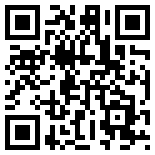 Related articles