News: Mercedes-Benz New Antos Truck
If you have noticed, 80% of the Semi trailers on Kenyan roads wear the three pronged star.
The Actros is such a hit with trucking and the Mercedes-Benz commercial vehicles division isn't letting that get to their heads as they are already designing a new kid on the block; the Antos.
The Antos is designed as a short-radius distribution truck and pioneers a new class of maneuverable and versatile workhorse and will be revealed in full at the Commercial Vehicle IAA this coming September.
The possibilities of such a truck are virtually endless; refrigerator boxes, flat beds, high cubes and Mercedes-Benz plans to offer the Antos in two cab styles, with no fewer than thirteen power train options (ranging from 238 – 510hp) and a whopping 67 wheelbase lengths to make it almost infinitely adaptable to whatever use its owners and operators have in mind.
Story from Autoblog
Thanks for reading through. Hit the share buttons below if you liked the post…
Disclaimer: Pictures appearing on this blog are copyrighted to the photographers and the sites indicated. Kindly refrain from using them for editorial purposes (not unless they are copyright free).
Like our Facebook page or follow me on Twitter.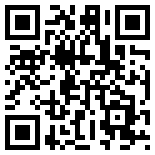 Related articles