VW Passat Covers 2617 Kms on One Tank!
Introducing the world's most fuel-efficient couple… apparently there's such a thing.
John and Helen Taylor, a couple Volkswagen calls "mileage experts" often run workshops on driving efficiently and have, over the years, collected more than 90 world fuel economy and vehicle-related records from drives around the globe.
Earlier this month, they filled a stock 2012 Passat TDI SE with gas and drove all the way from Houston, Texas to Sterling, Virginia without refueling. That's 1,626.1 miles from just 19.3 gallons. Bad with numbers? VW has done the math for you: its 84.1 miles per gallon.
If I worked at CMC, this car would be available in the +254!
Story Courtesy Autoblog
Thanks for reading through. Hit the share buttons below if you liked the post…
Disclaimer: Pictures appearing on this blog are copyrighted to the photographers and the sites indicated. Kindly refrain from using them for editorial purposes (not unless they are copyright free).
Like our Facebook page or follow me on Twitter.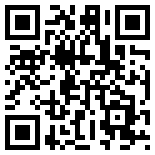 Related articles