Playboy's 25 Greatest Cars of All Time
Those that were enticed to read this post at the mention of Playboy will be disappointed…
Those that love Alfa Romeo and believe that you aren't a true Petrol head till you drive an Alfa will also be disappointed…
But if you want to know which cars tick Playboy Magazine's 25 greatest automotive experiences then they are Ferrari GTO, Porsche 911, Jaguar E-Type,Mercedes-Benz Gullwing, Aston Martin DB5, Ford Shelby Mustang, VW Beetle, BMW 2002 among others.
See the picture for the entire list…
Story Courtesy Autoblog
Thanks for reading through. Hit the share buttons below if you liked the post…
Am counting on you… We have been nominated for a B.A.K.E Award, Best Sports Blog category. If you haven't voted, kindly drop in and cast your vote here… Voting closes today- 3rd May, so lets get as many votes as possible. Thank you.
Disclaimer: Pictures appearing on this blog are copyrighted to the photographers and the sites indicated. Kindly refrain from using them for editorial purposes (not unless they are copyright free).
Like our Facebook page or follow me on Twitter.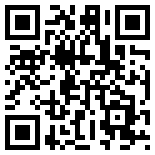 Related articles