Land Rover Completes the Journey of Discovery
A few months ago the 1 millionth Land Rover Discovery rolled off the production line and it embarked on an epic trans-continental road trip from Birmigham to Beijing -retracing the route taken by a similar expedition in 1956 and raise £1m for the Red Cross.
The rugged motorcade covered was 8,000 miles through Europe's oldest cities, a wide variety of terrains and climates, Chernobyl as the first private vehicles to tour the disaster site since the nuclear meltdown there 25 years ago, an array of museums and toured a former Soviet submarine base.
But before it could complete the final 72-hour leg through thirteen countries into China, the crew had to detonate a controlled avalanche to clear an alpine pass…
In other words, it was not your average road trip…
Story Courtesy Autoblog
Thanks for reading through. Hit the share buttons below if you liked the post…
Am counting on you… We have been nominated for a B.A.K.E Award, Best Sports Blog category. If you haven't voted, kindly drop in and cast your vote here… Voting closes today; 3rd May, so lets get as many votes as possible. Thank you.
Disclaimer: Pictures appearing on this blog are copyrighted to the photographers and the sites indicated. Kindly refrain from using them for editorial purposes (not unless they are copyright free).
Like our Facebook page or follow me on Twitter.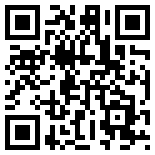 Related articles