Footage: BMW Returns to DTM… after 20-year Absence
Yes, you read that right….
After a boring and long 20 years embargo, BMW has returned to the series that made us love the E30 and E36 M3s…DTM!
On the first practice day of the weekend at Hockenheim, Andy Priaulx was almost a second off the pace.
On Saturday morning's second free practice just before qualifying, BMW pilot Bruno Splengler, who was 20th on Friday, topped the time sheets.
Finally, Andy Priaulx was at the helm of the top-finishing BMW, registering a sixth-place finish behind their closest rival of yesteryears, Mercedes-Benz C63 AMG and Current production car rival, Audi A5.
See the video… If for nothing else, you will love the steering wheel!
Story Courtesy Autoblog
Picture 1,2&6 Courtesy carscoop.blogspot.com
Thanks for reading through. Hit the share buttons below if you liked the post…
Am counting on you… We have been nominated for a B.A.K.E Award, Best Sports Blog category. If you haven't voted, kindly drop in and cast your vote here… Voting closes tomorrow, 3rd May, so lets get as many votes as possible. Thank you.
Disclaimer: Pictures appearing on this blog are copyrighted to the photographers and the sites indicated. Kindly refrain from using them for editorial purposes (not unless they are copyright free).
Like our Facebook page or follow me on Twitter.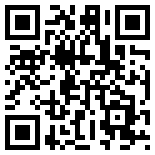 Related articles