Guest Post: Tyres in Formula 1
Tyres caused more upheaval in F1 paddocks during the Bahrain Grand Prix than the protesters who hits the streets.
Michael Schumacher openly admitted to the Bild newspaper that he was "unhappy" with the situation, "Sometimes we are driving only 60, 70 per cent through the corners."
Pirelli did not take the criticism lightly, insisting it has made Canada 2010-style, heavily degrading tyres to order, for the benefit of the 'show'. Bahrain is perhaps "the most demanding" on the entire calendar when it comes to degradation, "As a result, knowing how to manage the tyres and contain thermal degradation was a vital skill"
The Times' correspondent Kevin Eason called Bahrain an "excellent race, although I am not sure we haven't moved from tyre management to lottery".
McLaren's Martin Whitmarsh told Auto Motor und Sport: "Maybe it was the pressures, maybe the temperatures. We really don't know. It is now more important to understand the tyres than to find a bit more downforce." The German reporter said Whitmarsh's comment indicates an "uncomfortable realisation" for such a scientifically meticulous team.
The tyre marque's test driver Jaime Alguersuari told Mundo Deportivo newspaper that Pirelli deserves credit, not criticism. "Pirelli is largely responsible for making F1 the most spectacular it has been in a decade," said the young Spaniard.
Excerpts from Motorsport.com
In that regard, I phoned up Geoff Mayes and asked him to try and explain to me in writing the role of tyres in F1 in layman's terms and this is what he wrote…
Tyres… black, round rubber things that help our car stick to the road and, especially here in pot hole laden Kenya, are a more expendable commodity than feeding whisky to the neighbourhood camel!
Most people don't give too much thought to the rubber that sits at all four corners of their car but in Formula 1, the pinnacle of motor sport, it is a hot topic. One where the slightest misjudgment in tyre pressures or a second too long in the pits could be the difference between sipping champagne in victory lane and being consigned to 12th position at the chequered flag.
Although Pirelli have been the sole tyre supplier to all of the F1 teams for over a year now, their 2012 variations in compounds have really stirred things up and created some real edge of the seat racing… witness Kim Raikkonen in China as he fell back from a certain podium to finishing outside the points all because he stayed out 1 lap (5.45km) too long! (In 2008 it was calculated that a single point in Formula One could be worth as much as US$2.4 million!)
So back to 2012 and the tyre options; at every race each driver MUST race on both the prime and option tyre. Now over a weekend the drivers have two practice sessions, a qualifying sessions and a race of approximately 300 kilometres. And for all of these sessions they are allocated a total of 11 sets of tyres. This quota is split as follows; six sets of prime and five of the softer "option" compound. (A hard compound tyre is less grippy but lasts longer whilst a soft tyre offers better road handling but degrades much quicker, especially in hot weather!)
Pirelli, over the course of the year, will produce four different types of compound which can be identified by the sidewall colours (super soft – red; soft – yellow; medium – white; hard – silver)… and you thought that they just looked pretty?! Pirelli must inform the teams and the organizers in good time regarding which two compounds will be available at each race. As well as the two dry weather compounds the tyre manufacturer also has to take a supply of wet weather tyres just in case the heavens open. If it is declared a "wet" race then the drivers do not need to use both dry compounds as these are near useless and very dangerous in wet weather.
Generally final qualifying will see each of the remaining ten cars set their times on the option tyres as these are quicker BUT the tyres will degrade faster in the actual race. (Regulations state that you must start the race on the tyres you qualified on… unless it rains!) Because of this strange anomaly occasionally we will see a shrewd team send their car out for final qualifying on the slower but more durable tyre in order to gain an advantage when the put stop window opens. (If you can stay out longer and avoid traffic you can open up an advantage which could easily win you the race.) Such a calculating move is only an option if you have a car than is much faster than the rivals or if you know that your car is not good enough to challenge for pole position. (Double champion Sebastian Vettel used this technique to good effect in China and hauled his reluctant Red Bull to fifth overall in the end.)
So, as you can see, Formula One is as much about team tactics as it is about fast drivers with more talent in their big toenail than all of Nairobi's Matatu drivers combined!
In 2012 Pirelli made the bold move of ensuring that the variables of each of the two chosen tyre compounds was great enough to make the teams think harder and the drivers work harder, thus creating a much more exciting spectacle.  (Witness four different winners from four races so far!) In general the time difference between the compounds will always be around 0.6 to 0.8 seconds per lap. Some teams will choose to come in early and use the less competitive tyres early on whilst the experienced teams will factor in a number of variables;
traffic on the track (if a fast car is approaching a group of slower cars it is better to come in and change tyres rather than risk loose time trying to pass all of the slow cars at once, especially if some of them are expected to pit shortly.)
weather; if the day is heating up then the softer tyre might wear quicker but if the day is cool then the tyres will last a bit longer and might be best used for the final stint if a battle to the flag is anticipated. (Kimi Raikkonen finished just over 3 seconds behind Sebastian Vettel in Bahrain)
individual circuit characteristics; each circuit "rubbers in" differently depending on how much action it sees over a year and also when it last experienced a significant change in temperature (rain, extreme heat or cold etc) – circuits such as Monaco never really rubber in and as a result are quite abrasive whilst the better European circuits are used almost every weekend and thus have a bed of rubber permanently embedded in the porous surface.
The car; some Formula One cars work better on low down force high speed tracks whilst others respond better to twisty circuits. The race cars characteristics will also affect its tyre wear as some Formula 1 cars are easy on their tyres, some wear through their front tyres quicker than the rear and others vice versa.
Confused? Now you understand why Formula One technicians and drivers get paid such a lot of money! And talking of money Pirelli must take enough tyres for everyone to each race, and because each tyre is a living organism it will be destroyed after the event, regardless of whether it was used or not! And the cost… around US$3000 per wheel! (11 sets for a weekend works out to US$132 000 per race!)
And ironically the general road user DOES see the results of all of this vast expense. A Pirelli road tyre from today is significantly different to one from even five years ago, both in terms of road handling and durability so next time you want to choose a tyre for your car from Matumba ask yourself "has Manufacturer X actually ever done anything in Motorsport?"!
Guest post by
Geoff Mayes,
Mayes Media, Rally enthusiast, competitor and Kick Energy Marketing Director.
Pictures Courtesy Autoblog, ausmotive.com, Pirelli & Crank & Piston.
Thanks for reading through. Hit the share buttons below if you liked the post…
Am counting on you… We have been nominated for a B.A.K.E Award, Best Sports Blog category. If you haven't voted, kindly drop in and cast your vote here… Voting closes on 3rd May, so lets get as many votes as possible. Thank you.
Disclaimer: Pictures appearing on this blog are copyrighted to the photographers and the sites indicated. Kindly refrain from using them for editorial purposes (not unless they are copyright free).
Like our Facebook page or follow me on Twitter.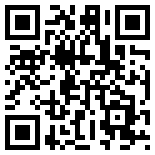 Related articles