ABT 240-HP VW Beetle
Ever been owned by a Volkswagen Beetle?
There's one that promises to shred your ego… the Beetle Limousine 5CO
German tuner ABT Sportsline  has tweaked the 2.0-liter turbo that add 40 horsepower added a front spoiler, wheels anywhere from 18 to 20 inches, "carbon-look deco set" with red trim, headlight covers and oval tailipes
So when you see one, don't downshift… not unless you are in a hotter hotted up car
Story by Autoblog
Thanks for reading through. Hit the share buttons below if you liked the post…
Am counting on you… We have been nominated for a B.A.K.E Award, Best Sports Blog category. If you haven't voted, kindly drop in and cast your vote here… Voting closes on 3rd May, so lets get as many votes as possible. Thank you.
Disclaimer: Pictures appearing on this blog are copyrighted to the photographers and the sites indicated. Kindly refrain from using them for editorial purposes (not unless they are copyright free).
Like our Facebook page or follow me on Twitter.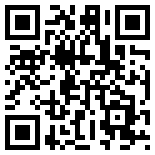 Related articles