WRC Argentina: Citroen 1-2 as Solberg Fights His Way Up
Citroen's number 2; Mikko Hirvonen was firmly in contention for top spot in the WRC Argentina until Citroen team chief Yves Matton gave the order for the Finn to remain behind his French colleague in order to secure a one-two finish.
That means Loeb will start the final day of Philips Rally Argentina firmly on course for his seventh victory on the event and his 70th in the FIA World Rally Championship – without having to think about fending off Hirvonen.
Hirvonen admitted he was disappointed that he couldn't continue to fight for the victory but accepted his team's decision. "For sure you want to fight all the way through but you have to think about the bigger picture and the manufacturers' points. We've had a great day no doubt about it and we're in a good position for the team. Anything can happen but we can take it quite steady and not push so hard."
Ford stand-in Dani Sordo started day two in touching distance of the leading Citroen duo but gradually fell back after puncturing and running a mixture of hard and soft compound tyres in the morning. "Yesterday was good, today not," he said. "I don't have a lot of confidence today. It's really bad to be honest. I'm getting points, they're important but I want to go fast too."
Petter Solberg who dropped out of the lead on Friday afternoon with damaged steering is fighting his way up the leader board and is going hella fast in his Ford Fiesta RS WRC winning stages for a Top 5 finish.
He said: "I think I've done a good job today. I could do a better job than this but I am not in a position to go absolutely crazy. I just need to get as many points as possible to keep in touch with the championship."
Second-placed Neuville was also pleased with his performance. The Citroen Junior driver said: "Honestly on this stage we got back a bit of the rhythm from yesterday although in the dangerous corners I slowed down a bit."
Ex-Formula One driver Eliseo Salazar remains on course for a top-15 finish in his MINI. The 57-year-old from Chile has become the first driver in history to start the Dakar Rally, Indianapolis 500, Le Mans 24 Hours, Monaco Grand Prix and now a round of the FIA World Rally Championship.
"I am really enjoying it but there's still one more day to go," said Salazar. "Yesterday was a long day, the longest of the rally and we are still here so I am happy."
Sunday's action begins at 08:00hrs local time with the first of six stages. The finish is scheduled for 16:34hrs in Villa Carlos Paz.
Pictures Courtesy Best Of Rally Live
Story Courtesy Best Of Rally Live & Wrc.com
Thanks for reading through. Hit the share buttons below if you liked the post…
Am counting on you… We have been nominated for a B.A.K.E Award, Best Sports Blog category. If you haven't voted, kindly drop in and cast your vote here… Voting closes on 3rd May, so lets get as many votes as possible. Thank you.
Disclaimer: Pictures appearing on this blog are copyrighted to the photographers and the sites indicated. Kindly refrain from using them for editorial purposes (not unless they are copyright free).
Like our Facebook page or follow me on Twitter.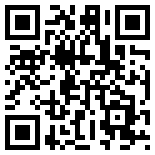 Related articles