Footage: Entry Level Bike
Am trying as much as possible to bring what you request for… what you want to see and this is an effort in that direction.
I'll be honest, I don't know much about bikes, have never rode one… wait … I think I rode a Senke around Nyali Beach Hotel car park but that's that.
I however desire to own one and I had a one off conversation with Zafar who gave me bikes 101… but this post isn't about me.
Ride Apart's Grant and Wes have $3,000 to find a decent bike. An entry level bike that doesn't look entry level and that challenge lands them squarely at Cleveland CycleWerks whose Misfit cafe racer and Heist bobber massively undercut every other motorcycle.
At just 250cc, the CCW Café Racer and Heist Bobber are also smaller than most bikes and a ride in them tagging CCW CEO Scott Colosimo with them will prove if the bikes are a bargain or plain bogus… enjoy.
Footage Courtesy  drive
Pictures Courtesy Cleveland CycleWerks
Thanks for reading through. Hit the share buttons below if you liked the post…
We have been nominated for a B.A.K.E Award, Best Sports Blog category. If you haven't voted, kindly drop in and cast your vote here… Voting closes on 3rd May, so lets get as many votes as possible. Thank you.
Disclaimer: Pictures appearing on this blog are copyrighted to the photographers and the sites indicated. Kindly refrain from using them for editorial purposes (not unless they are copyright free).
Like our Facebook page or follow me on Twitter.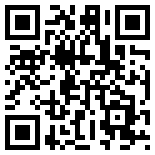 Related articles