The Journey
Lemme take this opportunity to give you a brief backgrounder on how this blog came to be…
I am a Professional Rally Navigator, graduated from the Abdul Sidi Rally Academy. I was honored to have sat under the legend and share the room with some of the leading lights in the rally scene today.
Before graduating, I got internship/mechanical training under Gurmit Thethy of Thethy Motorsport
… and for the year 2010, I got to be part of his service team and we landed a podium finish in the KCB Guru Nanak Rally 2010. That was a great feat.

For the year 2011, I ventured into Public Relations and Marketing for my buddy Amit Pandya of AMS Chip Tuning and Performance Centre Ltd.
He had brought in the 1st AWD Dyno in East Africa…
We needed to get the word out to guys with regular cars…
… Performance cars and street Bikes
and rally drivers/ Rally Car Builders…
…. and we did quite well… i think…

Concurrently I was running Car Porn Albums on Facebook. The main aim was to share the world standards with kenyans and just open up minds…
Still in the year 2011, my buddy and I got to rebuild the engine of my EX BMW E30 fondly known as Sabine.

Towards the end of the year 2011, I got an anonymous sponsor fund me to compete in the Safaricom Media Rally.
This was the 1st time for me to be in a Group N Rally car and to drive one too. I was a little scared but was focused on putting a good show and even though I ended up in the 11th position… 6 seconds off the pace of the fastest driver who has rallied for 3 years.
I got 2 trophies, the other one being for the most disciplined driver.
In the words of the legendary, Ben Muchemi,  "You listened to all advices, James Burke the starter, Gacheru, Muchiri, Junior, Chairman Dave Macharia etc. Over 9 officials were judging… and discipline -you kept your lines, no over-revs, no over steering, good launch, gear shift down and corner in and out!!- You are shocked? Keep it up even when driving home- you have what it takes." 
Drawing closer to 2012, I needed to do something bigger and I didn't have answers till the 31st of December… That's when I downloaded the WordPress App for my phone and started toying around with the idea of blogging. After Aash found out I started blogging and shared the link online, there was no looking back. It's been a memorable journey. Thanks to the sites who allowed me to use their content, the guys who have visited regularly and the guys who have supported me all through.
Close to 5 months later, we have featured world class Automotive photographers, covered every automotive event in the KNRC calendar, every WRC 2012 event, The D.T Dobie Nissan Challenge, the Dakar Rally, sponsored guys to attend events, had mainstream papers steal content from the blog and seen many doors open.
We recently got nominated in the B.A.K.E Awards Best Sports Blog category and I'd like to implore you to find a minute to drop by  http://bloggers.or.ke/voting/ and Vote for us then share the link with your friends on Facebook/Twitter and ask them to vote as the deadline looms closer.

My desire is to share Kenyan stories with the world and to share what the world is up to with fellow Kenyans…
Thank you very much for dropping by every other time. It's very encouraging.
Thanks for reading through. Hit the share buttons below if you liked the post…
We have been nominated for a B.A.K.E Award, Best Sports Blog category. If you haven't voted, kindly drop in and cast your vote here. Thank you.
Disclaimer: Pictures appearing on this blog are copyrighted to the photographers and the sites indicated. Kindly refrain from using them for editorial purposes (not unless they are copyright free).
Like our Facebook page or follow me on Twitter.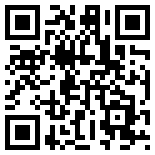 Related articles