Lamborghini Super SUV: Lamborghini Urus
Feast your eyes on the VW Toureg, BMW X6, Porsche Cayenne premium SUV competitor, the Lamborghini Urus, or "LB736" as seen at the Beijing Motor Show.
So sleek and sexy, you cannot compare it with the clumsy Bentley EXP 9 F concept seen at the recent Geneva Motor Show.
Lamborghini president and CEO Stephan Winkelmann started realizes that though the two-door supersport sector is still going well, due to so many new entries coming out nowadays and new buyer preferences, they had to take a different route; a 4×4 super SUV with just over 600 horsepower, stretching over eight inches longer than an Aventador and about four inches longer than a BMW X6 M, and certainly costing somewhere within reach of $200,000+.
The Specs are vague as the launch is not set until 2015, so there is still time to decide.
However, as the concept interior unveiled in Beijing shows, every element seems to be floating in place. How much of this spectacle it can keep down the road is to be decided.

Currently, the Urus wears nasty-bad Pirelli Scorpion Zero tires measuring a big 305/35 ZR24 (112W).
The fancy side-view cameras we see on so many concept cars should be a homologation reality at last, according to Perini. The caveat is that the cameras and their screens on the dash need to remain on at all times, even when the Urus is switched off.

Lamborghini also hints that the Urus could possibly end up running the Dakar rally as well.
Keeping with the Lamborghini penchant for glorified cattle, Urus is a Spanish breed of bull that sits somewhere between fighting size and hauling size. They are known for their broad shoulders and better than average height…. Question is how you pronounce 'Urus'?
Courtesy Autoblog
Thanks for reading through. Hit the share buttons below if you liked the post…
We have been nominated for a B.A.K.E Award, Best Sports Blog category. If you haven't voted, kindly drop in and cast your vote here. Thank you.
Disclaimer: Pictures appearing on this blog are copyrighted to the photographers and the sites indicated. Kindly refrain from using them for editorial purposes (not unless they are copyright free).
Like our Facebook page or follow me on Twitter.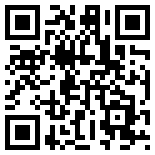 Related articles