James Bond Ultimate Vehicle Guide
As a petrol head, There are some jobs I envy like the top gear's trio, Hot Rod Magazine editors, Tarzan Yamada and the big bully; James Bond!
Over the course of James Bond's long, fictitious career in Her Majesty's secret service, he has driven lots of noteworthy cars: Bentleys, Aston Martins, Lotuses, BMWs, motorcycles, tanks, truck, helicopters, jets and hot-air balloons, space shuttle, speedboats, jet-skis, yachts, warships and submarines.
Infographic decided to create a 'James Bond Ultimate Vehicle Guide' featuring all the vehicles that had more than 30 seconds screen time in any movie in one chart.
Courtesy Autoblog
1st Picture Courtesy IndianTVtoday.com
Thanks for reading through. Hit the share buttons below if you liked the post…
We have been nominated for a B.A.K.E Award, Best Sports Blog category. If you haven't voted, kindly drop in and cast your vote here. Thank you.
Disclaimer: Pictures appearing on this blog are copyrighted to the photographers and the sites indicated. Kindly refrain from using them for editorial purposes (not unless they are copyright free).
Like our Facebook page or follow me on Twitter.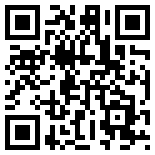 Related articles