Car Spotlight: Mitsubishi Evolution IX
Last weekend, on my way home from a meeting, I decided to drop by AMS Chip Tuning and was fortunate enough to get this  car on the dyno
… just before the owner came and whisked it away…
It had a few gremlins and as the master tuner was explaining the same to the client, I took out my trusty Nokia N9 (that had a shot of B52 on Friday night… story for the day it stops working) and took a couple of pictures. Enjoy!
Thanks for reading through. Hit the share buttons below if you liked the post…
We have been nominated for a B.A.K.E Award, Best Sports Blog category. If you haven't voted, kindly drop in and cast your vote here. Thank you.
Disclaimer: Pictures appearing on this blog are copyrighted to the photographers and the sites indicated. Kindly refrain from using them for editorial purposes (not unless they are copyright free).
Like our Facebook page or follow me on Twitter.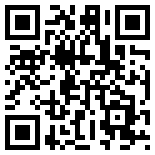 Related articles