Mercedes-Benz Concept Style Coupe
A brace of new concept car images have started leaking onto the Internet ahead of the Beijing Motor show….
The latest to reach us are of the Mercedes Concept Style Coupe, or CSC that's expected to debut at the Beijing Motor Show next week.
Looking more than a bit like a CLS, the CSC will roll onto the stage in China powered by a 208-horsepower, 2.0-liter turbo four-cylinder that also sees duty in the new A-Class hatchback.
Like the A-Class five-door that debuted in Geneva, the CSC is expected to ride atop Mercedes' new MFA platform.
Story by Autoblog
Thanks for reading through. Hit the share buttons below if you liked the post…
While you are at it, we have been nominated for a B.A.K.E Award, Best Sports Blog award. Kindly drop in and vote here. Thank you.
Disclaimer: Pictures appearing on this blog are copyrighted to the photographers and the sites indicated. Kindly refrain from using them for editorial purposes (not unless they are copyright free).
Like our Facebook page or follow me on Twitter.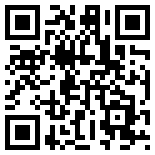 Related articles