Autocross III
Round 3 of the very exciting Autocross Championship was organized by the Sikh Union and was held at the expansive Migaa farm in Kiambu on Sunday…
This was bound to be an exciting outing as it was a new track, the rivalry between Rally cars and Buggies and it was going to feature a Datsun 240Z and Tuthill prepared Porsche 911…
As fate would have it, the heavens opened after the second heat rendering the circuit impassable and the guy with the fastest time of the day, Quentin Mitchell in his N16 was declared the winner. "It's really fantastic to win today because the car was running really faster. The last time I rallied was in June last year so I felt rusty going into the practice lap but it all came back into rhythm as the race wore on ," said Quentin
Behind Quentin was Manik Choda who romped home second in a time of 7.28minutes beating buggy driver Charles Mugo by a mere one second.
National Autocross 3 Selected Results
1. Quentin Mitchell (Subaru N16) 6.58minutes
2. Manik Choda (Toyota Hilux)  7.28
3.  Charles Mugo (Buggy) 7.29
4. Kyle Lucas (Buggy) 7.30
5. Rajbir Rai (Buggy) 7.32
Here are some pictures of the event courtesy CMONCY IMAGES
(C) CMONCY IMAGES
We wish all the teams heading to Kisumu for The KNRC this weekend great success.
Story by Motorsport Kenya
Pictures by CMONCY IMAGES
Thanks for reading through. Hit the share buttons below if you liked the post…
While you are at it, we have been nominated for a B.A.K.E Award, Best Sports Blog award. Kindly drop in and vote here. Thank you.
Disclaimer: Pictures appearing on this blog are copyrighted to the photographers and the sites indicated. Kindly refrain from using them for editorial purposes (not unless they are copyright free).
Like our Facebook page or follow me on Twitter.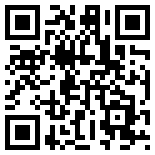 Related articles