Footage: Tony Stark's Avengers Acura NSX Driven
Acura signed a multi-picture deal with Marvel to have its cars featured in a series of superhero movies but for The Avengers, Acura had to work up something special enough to replace Tony Stark's Audi R8. Since the old NSX was long out of production when they began shooting and the new one wasn't ready yet, they took a 1991 NSX and gave it a new roadster body to mimic the concept car that's been making the rounds of the auto show circuit.
The journos over at Inside Line had the chance of a lifetime driving the Super hero's Acura NSX, the kitted-out MDX crossover and a TL. I love their job right now!!!
Story by Autoblog
Thanks for reading through. Hit the share buttons below if you liked the post…
While you are at it, we have been nominated for a B.A.K.E Award, Best Sports Blog award. Kindly drop in and vote here. Thank you.
Disclaimer: Pictures appearing on this blog are copyrighted to the photographers and the sites indicated. Kindly refrain from using them for editorial purposes (not unless they are copyright free).
Like our Facebook page or follow me on Twitter.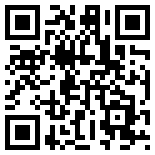 Related articles