Kung Fu Vettel: Drive of the Dragon
While in China for the Chinese grand prix, the reigning World Champion met up with action star Celina Jade for a little kung fu lesson.
They even shot a short film called Kung Fu Vettel: Drive of the Dragon (the first in a series of promotional events under the "Inspired Performers" banner, orchestrated by sponsor Infiniti) that's set to be released next month.
….and then they headed to the track so Vettel could return the favor.
Story By Autoblog
Thanks for reading through. Hit the share buttons below if you liked the post…
Disclaimer: Pictures appearing on this blog are copyrighted to the photographers and the sites indicated. Kindly refrain from using them for editorial purposes (not unless they are copyright free).
Like our Facebook page or follow me on Twitter.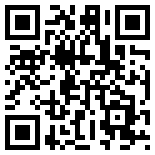 Related articles