An 8000 HP Funny Car Goes BOOM!
The reigning NHRA Full Throttle Funny Car champ, Matt Hagan didn't have a perfect weekend… even though he should be glad to be alive…
His 8000hp funny car dropped an intake valve in the cylinder and exploded… and according to Autoblog, this is reportedly the third year in a row that Hagan has been involved in an explosion at the Four-Wide Nationals in Charlotte, North Carolina.
Amazingly, Hagan suffered no injuries and managed to keep his car in its lane… but as they say, what doesn't kill you, makes you livid; Upon exiting the vehicle, he can be seen ripping a piece of the car off and throwing it on the ground in frustration.
Story Courtesy Autoblog
Thanks for reading through. Hit the share buttons below if you liked the post…
Disclaimer: Pictures appearing on this blog are copyrighted to the photographers and the sites indicated. Kindly refrain from using them for editorial purposes (not unless they are copyright free).
Like our Facebook page or follow me on Twitter.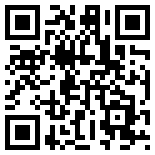 Related articles