New BMW 320d could be the best car ever made- Richard hammond
BMW may have come close to perfection with the new 320d. That's according to one third of the trio that has the best job in the world – Top Gear's Richard Hammond.
In his article for the UK Mirror Newspaper, Richard Hammond said, "This latest ­iteration of the BMW 3-Series is possibly the best car ever made… It's hard to find fault: it's fast, fun to drive, well built, economical and comfortable"
He continued to evaluate every aspect of the car…
Styling: no joy here because it looks better than the old one with sharper lines and more sporty haunches.
Handling: we the 3-Series has always had brilliant handling and been great fun to drive. In fact, the last 320d Efficient Dynamics was one of the nicest Threes to drive in decades. Nippy, light on its feet and, with 163bhp, its fast enough…
Under the bonnet: the ­four-cylinder 2.0-litre engine under the lid is a diesel and diesels can be a bit gruff. This one is a bit noisy even when warm but it doesn't spoil your ­enjoyment of the car.
Then there's the fuel economy. This car isn't the Efficient Dynamics model but still it managed to regularly average 52mpg when I drove it so I can't really complain about its economy.
We'll move inside to the interior. There was a time when Concorde pilots and ex-astronauts got migraines trying to understand BMW's i-Drive control. That was a few years ago and now it's a lot more simple.
Trouble with the brakes? No, they stop the car promptly and have plenty of feel. There's plenty of rear head and legroom in the back, more than there is in most of its rivals. The boot's a good size too.
Aha! Got a bugger! The Sport trim level, which our car is, features a red stripe that runs across the dashboard that I don't like… Much
Car in the pictures is the 2012 BMW 335i
Read the rest full article here
Hat tip Autoblog
Thanks for reading through. Hit the share buttons below if you liked the post…
Disclaimer: Pictures appearing on this blog are copyrighted to the photographers and the sites indicated. Kindly refrain from using them for editorial purposes (not unless they are copyright free).
Like our Facebook page or follow me on Twitter.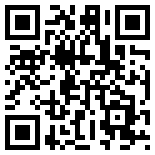 Related articles