Rumormill: Audi Finally Buys Ducati?
According to an unnamed source, Audi's purchase of Ducati is as good as done. Reuters reports that Audi has taken a good hard look at Ducati's books and found "no major stumbling blocks."
Another source says Ducati's largest shareholder, Investindustrial, has agreed to discuss the sale to no one but Audi.


Volkswagen's annual shareholder meeting is on April 19 and an announcement concerning Audi's purchase of Ducati could come before then.
Italian newspaper Corriere della Sera has reported that Audi's bargaining exclusivity rights will expire April 15, at which point Investindustrial will then be free to shop around for a Ducati buyer.
Keep it here; we'll have the news as it breaks…
Story Courtesy Autoblog
Thanks for reading through. Hit the share buttons below if you liked the post…
Disclaimer: Pictures appearing on this blog are copyrighted to the photographers and the sites indicated. Kindly refrain from using them for editorial purposes (not unless they are copyright free).
Like our Facebook page or follow me on Twitter.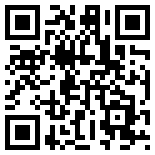 Related articles