Reveals: 2013 Mercedes-Benz G-Class
To the untrained eye, there's nothing new to the 2013 Mercedes G Class
Its distinguishing tweaks outside include the dashes of LEDs underneath the headlights…
..and new side mirrors.
The momentous advances have come inside and under the hood; The 612-horsepower, 738-pound-foot twin-turbo V12 G65 AMG is now a reality along with a 544-hp, twin-turbo V8 G63, both of them sitting above a naturally aspirated 5.5-liter V8 in the carryover G550 (the G500 in Europe) and a diesel V6 in the Bluetec G350.
Inside, the dash and console get a thorough resculpture, with bezeled dials in the cluster and discrete control pods replacing the flat planes in the previous model.
Additional comfort and luxury options can be checked if one wishes for radar-based cruise control, Blind Spot Assist and Parktronic. The ESP programming has even been reworked to play nicely with trailers
Story Courtesy Autoblog
Thanks for reading through. Hit the share buttons below if you liked the post…
Disclaimer: Pictures appearing on this blog are copyrighted to the photographers and the sites indicated. Kindly refrain from using them for editorial purposes (not unless they are copyright free).
Like our Facebook page or follow me on Twitter.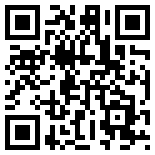 Related articles