Footage: Niki Lauda's 1976 Crash Recreated
Maybe you know of Niki Lauda's infamous Formula One crash during the 1976 Nürburgring GP.  If not, here's a little back grounder on footage
Good motor sports films don't come up terribly often, but now and again, we get lucky.
Hot on the heels of the award winning Senna documentary, is another Formula One inspired movie; Rush.

The Rush chronicles the 1976 F1 season-long battle between Austria's Niki Lauda and Britain's James Hunt and thanks to PistonSpy and Autoblog, we have a couple of photos of the filming at the Nürburgring.
In fact, we have more than that… A guy walking his dog recently stumbled on the production crew for Ron Howard's Rush at the Nürburgring recreating Niki's crash…
It looks like good scenes happen to those who walk their dogs… I think it's time to get one:-p
Story& Pictures Courtesy Autoblog
Footage courtesy EmersonMeyer33  and nurburgdale
For such epic footage (minus the stories), join us tomorrow for Footage Fridays– new footage every hour from 8am-6pm.
Thanks for reading through. Hit the share buttons below if you liked the post…
Disclaimer: Pictures appearing on this blog are copyrighted to the photographers and the sites indicated. Kindly refrain from using them for editorial purposes (not unless they are copyright free).
Like our Facebook page or follow me on Twitter.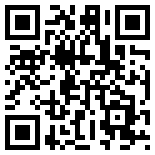 Related articles