Footage: In Car Wireless Charging Mat
Chrysler has announced it will offer wireless charging in its new 2013 Dodge Dart .
The charging bin will work with MP3 players and iPhone, Blackberry and Android mobile phones, provided those devices are fitted with a special case.
The wireless charging hardware isn't a factory option, it's actually a dealer-installed accessory, which means that buyers will have to pay for installation or do it themselves.
Should I say I am privileged to have a Geek Colleague who has a wireless charging mat for his iPhone 4?
Story Courtesy Autoblog
For great footage (minus the literature), join us tomorrow for Footage Fridays– new footage every hour from 8am-6pm.
Thanks for reading through. Hit the share buttons below if you liked the post…
Disclaimer: Pictures appearing on this blog are copyrighted to the photographers and the sites indicated. Kindly refrain from using them for editorial purposes (not unless they are copyright free).
Like our Facebook page or follow me on Twitter.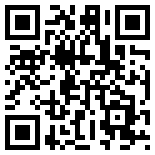 Related articles