Footage: BMW M135i Concept Hot Hatch Caught Testing
If you needed proof that the BMW's M135i concept from Geneva is headed for production, then you are but a doubting Thomas.
Britain's Car magazine has over a minute of video showing a rather sporting 1 Series three-door rumored to pack 300-plus horsepower from BMW's TwinTurbo, three-liter inline-six testing at the Nürburgring.
Story Courtesy Autoblog
For such epic footage (minus the stories), join us tomorrow for Footage Fridays– new footage every hour from 8am-6pm.
Thanks for reading through. Hit the share buttons below if you liked the post…
Disclaimer: Pictures appearing on this blog are copyrighted to the photographers and the sites indicated. Kindly refrain from using them for editorial purposes (not unless they are copyright free).
Like our Facebook page or follow me on Twitter.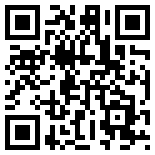 Related articles