News: Toyota Gets Back To Rallying
Toyota, one of the leading lights in the World Rally Championship in the 90s amassing four Drivers' Championships and three Constructors' Championships left the sport in order to concentrate on their F1 exploits. Now that the latter isn't there anymore, WRC.com confirms that the manufacturer has built a 1.6 litre Turbocharged 'Global Race engine', which fits perfectly with the FIA's World Rally Championship technical regulations, and has been testing at Toyota Motorsport GmbH in Cologne. It is expected to be installed in a chassis – most likely a Yaris – at some point later this year.
Toyota spokesman admitted rallying was likely to feature in the firm's medium-term future, "Medium to longer-term there is a degree of logic in the WRC," he said. "We have been there [the WRC] and this is a step back into rallying."
The story doesn't end there though, with the launch of the enthusiast car; Subaru BRZ,Toyota GT 86 and Scion FR-S, Toyota announced that it will be bringing not one, but two examples of its GT 86 to the Nürburgring to compete in the grueling 24-hour race there next month. The pair of cars – whose level of modification remains unclear – will be fielded by the company's own Gazoo Racing team alongside one Lexus LFA.
Toyota's racing plans for the GT 86 extend beyond the 'Ring, as it has revealed a program to support privateer teams fielding the car domestically in both the Super Taikyu Endurance Series and All-Japan Rally Championship.
Story courtesy WRC.com and Autoblog
Pictures courtesy Autoblog and Chase Attwell
Thanks for reading through. Hit the share buttons below if you liked the post…
Disclaimer: Pictures appearing on this blog are copyrighted to the photographers and the sites indicated. Kindly refrain from using them for editorial purposes (not unless they are copyright free).
Like our Facebook page or follow me on Twitter.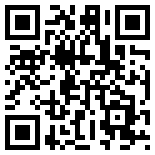 Related articles