News: Chrysler Chinese-influenced concepts… I want!
Chrysler has announced that in honor of the brand's return to the Chinese market, it's bringing two design concept to the Beijing Motor Show later this month.
First is a sharp-looking 300C with an all-black exterior, a set of very large wheels, a two-toned interior with light-colored leather seating surfaces and some sort of symbol, what looks to be gusts of wind embossed on the seatbacks.
"Created specifically with Chinese elements in mind,"

Then the sexay Jeep Wrangler design concept inspired by the Year of the Dragon and wears its Chinese pride like a flag draped around its shoulders.
The all-black exterior is set of with gold accents on the black wheels, as well as gold trim around the headlights and trademark seven-slat grille.
The lighting has been upgraded with a set of high-tech LEDs set within the Wrangler's traditional round headlamps.
I don't mind one of these jeeps!
Story by Autoblog
Thanks for reading through. Hit the share buttons below if you liked the post…
Disclaimer: Pictures appearing on this blog are copyrighted to the photographers and the sites indicated. Kindly refrain from using them for editorial purposes (not unless they are copyright free).
Like our Facebook page or follow me on Twitter.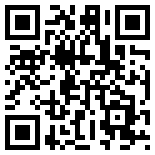 Related articles