9th Annual Festivals of Speed St Petersburg
Festivals of Speed was founded by Joe Sabatini in 2004 as Florida's premier automotive and luxury lifestyle showcase for discerning enthusiasts with a passion for all forms of transportation.
Now in its eighth year, The Festivals of Speed has expanded to produce a series of successful luxury lifestyle weekends featuring the world's finest vintage and contemporary automobiles, motorcycles, watercraft, aircrafts and the finest luxury lifestyle products.
Festivals of Speed caters to automobile lovers, top leaders and affluent individuals, industry professionals and business personalities who want to experience the best in automotive design with an edge of class and luxury lifestyle.
Chris Grosser had the opportunity to cover the 9th Annual Festivals of Speed St Petersburg Presented by Bert Smith Porsche….
… and brought us these lovely pictures. Enjoy!
Pictures courtesy Chris Grosser
Like Chris Grosser Photography page for Great Automotive coverage.
Disclaimer: Pictures appearing on this blog are copyrighted to the photographers and the sites indicated. Kindly refrain from using them for editorial purposes (not unless they are copyright free).
Like our Facebook page or follow me on Twitter.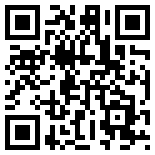 Related articles
Tags:
9th Annual Festivals of Speed
,
9th Annual Festivals of Speed by Chris Grosser
,
9th Annual Festivals of Speed St Petersburg
,
Aircraft Hangar
,
Automobile
,
Automotive design
,
Bert Smith Porsche
,
Chris Grosser
,
Chris Grosser Photography
,
Copyright
,
Copyright-free
,
facebook
,
Facebook features
,
Festivals of Speed
,
Florida
,
Friday
,
naftali thaithi
,
nafterli
,
nafterli's world
,
Online Communities
,
porsche
,
Russia
,
Saint Petersburg
,
Social Networking
,
Tampa international airport