Footage: Audi R8 E-Tron Sound of the Future
Join us every Friday for Footage Fridays; New automotive footage every hour.
Picture by Autoblog
Footage by worldcarfans
Disclaimer: Pictures appearing on this blog are copyrighted to the photographers and the sites indicated. Kindly refrain from using them for editorial purposes (not unless they are copyright free).
Like our Facebook page or follow me on Twitter.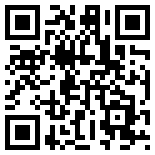 Related articles
Tags:
Acoustic engineering
,
Acoustics
,
audi
,
audi r8
,
Audi R8 e tron
,
Autoblog
,
c amp
,
cars
,
Copyright
,
Copyright-free
,
editorial purposes
,
Electric car
,
facebook
,
Facebook features
,
Friday
,
fridays
,
naftali thaithi
,
nafterli
,
nafterli's world
,
related articles
,
transportation
,
Twitter
,
world car fans