9th Annual Festivals of Speed St Petersburg Teaser
I have to let y'all know that I am humbled to have this platform and to be able to share with you,its an honor.
Last week, as I was going through the pages I have 'liked' on facebook, I saw the Festivals of speeds' photos on Chris Grosser's page and he invited anyone interested to carry a feature on them to mail him.
As they say, opportunities don't happen… you make them happen, I mailed him and he replied.
Ladies and gentlemen, I am very humbled to share these pictures with you.
Look out for the full post tomorrow at 9am.
Pictures courtesy Chris Grosser
Disclaimer: Pictures appearing on this blog are copyrighted to the photographers and the sites indicated. Kindly refrain from using them for editorial purposes (not unless they are copyright free).
Like our Facebook page or follow me on Twitter.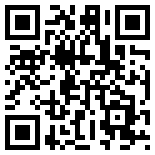 Related articles
Tags:
9th Annual Festivals of Speed
,
9th Annual Festivals of Speed by Chris Grosser
,
9th Annual Festivals of Speed St Petersburg
,
Aircraft Hangar
,
Arts
,
Bert Smith Porsche
,
blogging
,
Chris Grosser
,
Chris Grosser Photography
,
Copyright
,
Copyright-free
,
facebook
,
Facebook features
,
Friday
,
naftali thaithi
,
nafterli
,
nafterli's world
,
Online Communities
,
photography
,
Social Networking
,
Tampa international airport
,
technology
,
travel
,
Twitter
,
vacation